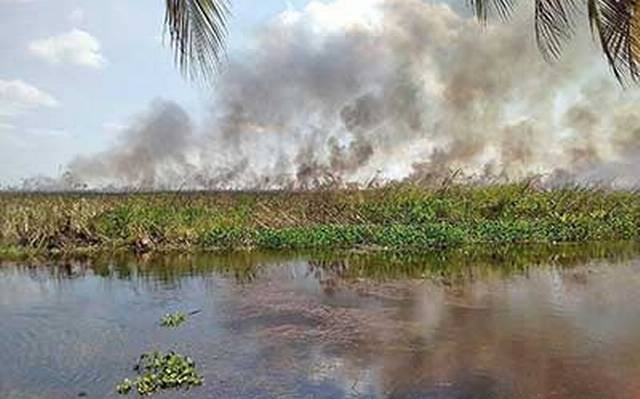 After pointing out that in Tabasco commercial forest plantations increase by up to 3,000 hectares per year, the head of the State Forestry Commission (COMESFOR), Carlos Miguel García Bojalil, revealed that the Pantanos de Centla only conserve 5 percent of their original forests.
This is due to deforestation and fires that have occurred in recent decades in that area of the state of Tabasco. The state official said that according to historical data, the Pantanos de Centla Biosphere Reserve suffered 95 percent deforestation.
The foregoing because of clandestine logging, the exploitation of natural coal and forest fires, as well as the poaching of endangered species. However, he said all is not lost as the area is currently under constant surveillance and fires are fought quickly.
"This is regardless of the fact that there are various programs to safeguard the Centla swamps, as well as other protected areas of the state," he said.
Interviewed in the framework of the Forum for the exchange of experiences of Commercial Forest Plantations in the state of Tabasco, he commented that commercial forest plantations are increasing in Tabasco at a rate of 1,500 to 3,000 hectares per year.
"These are plantations that have the support of the state and federal governments or at the initiative of planter companies, which have their programs and are also growing at a rate of 500,000 hectares each," he established.
 Source: El Heraldo de Tabasco