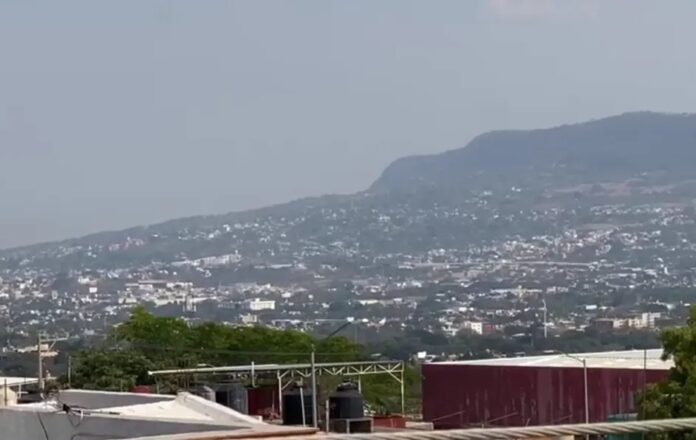 Poor air quality in Chiapas comes from forest and agricultural fires.
The alterations that the air quality has registered in the metropolitan area of Tuxtla Gutiérrez, Chiapas, have also begun to affect states such as Tabasco, since in recent days the presence of haze has been observed in this state, which comes mainly from forest and agricultural fires in the state of Chiapas, said Ramón Corzo Toledo, in charge of monitoring air quality at the Ministry of the Environment and Natural History (SEMANH).
The dependency refers that if any person presents discomfort in the respiratory tract, he or she should go to the medical service.
​"However, currently we are seeing that these agricultural burnings are not only in the metropolitan area but also in other parts of the state, of course some neighboring states are also being affected, so this contamination in some way is happening in our state and around the state of Chiapas", he explained.
In this sense, he added that so far this year in the metropolitan area of the capital of Chiapas there have been a total of 19 days with acceptable air quality, that is, the air contains particles that can affect or damage the health of some vulnerable people, plus it is the prelude to poor air quality.
"Unfortunately, during the month of April it has been eight consecutive days and for that reason we are very attentive to changes, because in an hour it can change or the quality can improve or it can get worse, so for that reason we are constantly monitoring it," he pointed out.
It was last April 11 when for the first time in 2023 a short period of poor air quality was recorded, which was reversed thanks to the air currents that were registered naturally, however in the history, during 2022 Chiapas had four days of poor air quality, so it is expected that this problem could worsen during the month of May, a period in which drought and fires increase.
Source: Milenio