The General of the 12th. Military zone revealed that they must meet certain requirements to acquire it
Guzmar Ángel González Castillo, General of the 12th. Military zone revealed that the permit for a citizen to carry weapons, has a cost of 55 pesos, however, clarified that applicants must meet a series of requirements.
"It must be a permitted weapon, the person who is going to register it must be mentally sound and have no criminal record," added the tenth article of the Constitution allows a citizen can possess a firearm inside his home to defend your property and your family.
González Castillo said that on a monthly basis to the Ministry of National Defense (SEDENA), he receives up to 70 applications for carrying a weapon and that it is mostly for personal defense.

"They are of caliber 380 down, smaller calibers, (except for those of exclusive use of the Army) the acquisition of the weapons makes them in an area that we have in the Department of Defense for sale."
He pointed out that those citizens who benefit from the permit are trained to use it, to avoid some accidents.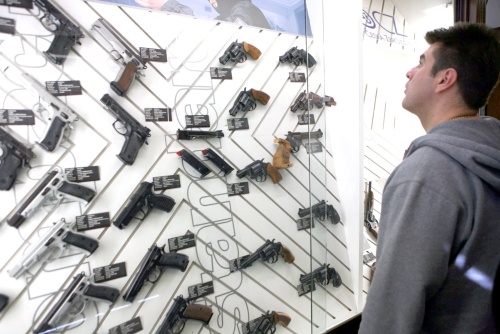 The requirement to buy and carry a gun in Mexico click here
Source: lavozdesanluis.com.mx
The Mazatlan Post